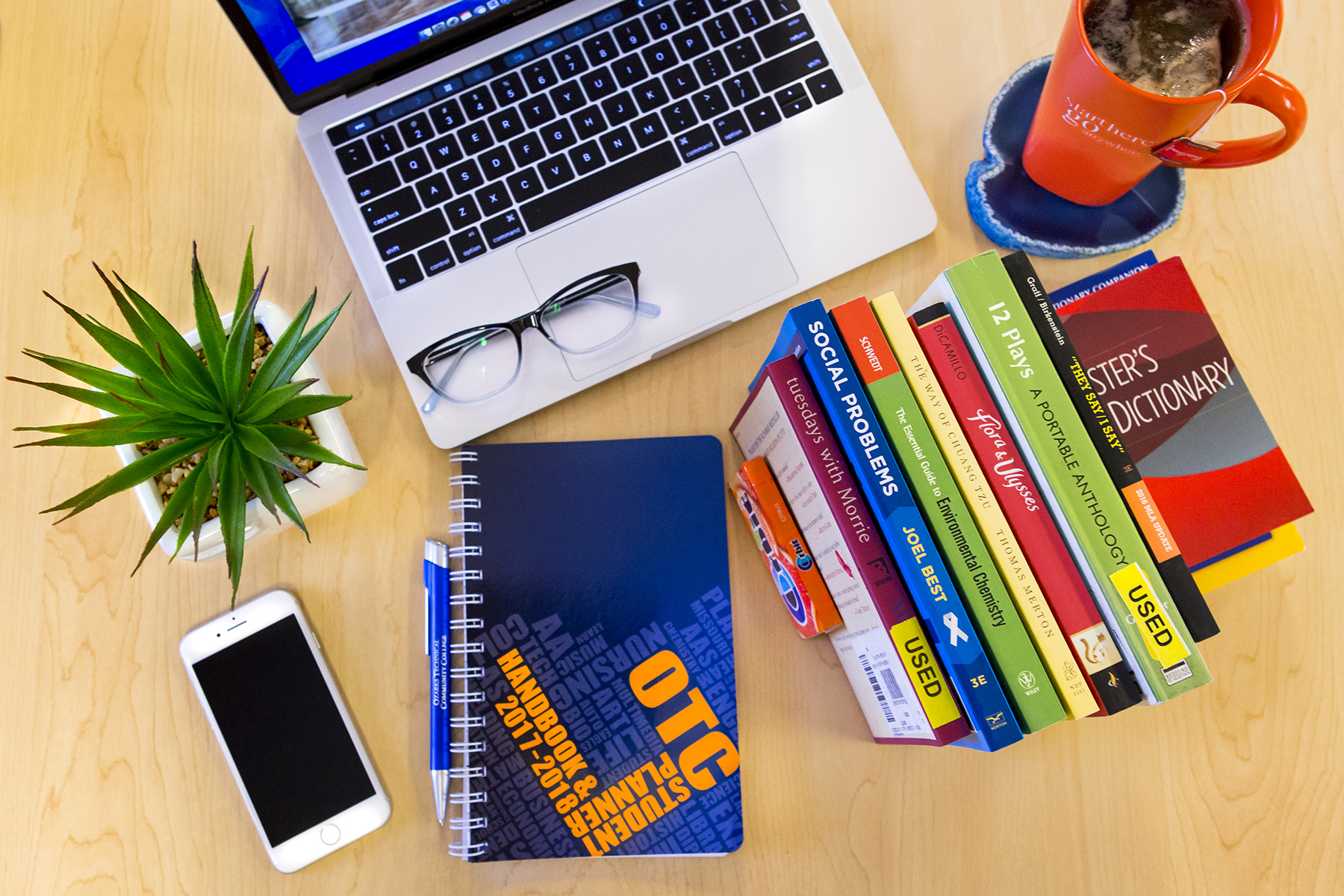 You will need to apply for admission.  When the application asks for Your Program of Study, please select Non-Degree seeking or NA.GED.  Many students are unsure about their academic career.
Click "Apply Now!" to start the application process.
Now that you've been admitted to OTC, we will send one more e-mail to your personal e-mail. This email tells you your USERID and PASSWORD to access your OTC E-mail. We have an excellent resource on how to access your OTC e-mail via your MyOTC account.
OTC considers e-mail an "official" form of communication, so it's very important that you check your OTC e-mail on a regular basis.  You should get into the habit of checking your OTC E-Mail on a daily basis.
OTC will not accept an e-mail from your personal email account as an official request.  Any official request or business will only be accepted from your OTC e-mail.
Register for Classes
After you have completed your Online Orientation, it's time to plan and register for the upcoming semester.  Registration can be completed online through your myOTC account. We have developed a website of student resources that you may find beneficial when first navigating myOTC.  If you have questions about classes, contact Academic Advising at advising@otc.edu. 
 Payment Plan 
Students must sign up for My Payment Plan on the same day that they register for classes or they will be dis-enrolled from their classes at midnight. A student's registration is not complete until the student signs up for My Payment Plan the same day the student enrolls in classes.
My Payment Plan will offer three monthly payments for each semester scheduled. Spring payments will be due on February 5th, March 5th and April 5th. Fall payments will be due September 5th, October 5th and November 5th.  Summer payments are due July 5th and August 5th.  Signing up for My Payment Plan the same day that the student registers is necessary to ensure that their registration is complete.
Refunds for dropped courses are only available during the tuition refund period. View our Tuition Refund policy and dates.
Payment arrangements must be made every semester.
Get Your Student ID
If you are a student at any campus or center within the OTC college system, you are required to have an OTC SmartCard.
The OTC SmartCard serves two major purposes. First, it serves as your official student ID to be used on campus and will have your student ID number and photo on it. Second, it provides options when it comes to receiving your student account refunds.
Are you taking all online classes and don't live near an OTC location? If so, you can request a "no-photo" OTC SmartCard.
You will need to select your refund preferences and to activate your card.
Email: SmartCard@otc.edu 
To get your OTC SmartCard, please visit one of the following locations.  They will take your picture and order your card which you will then receive in the US Mail. 
Springfield Campus: OTC Bookstore
Table Rock Campus: Student Services
Lebanon Campus: Student Services
Waynesville Campus: Student Services
Richwood Valley Campus: Student Services
Things To Do Before Classes Start