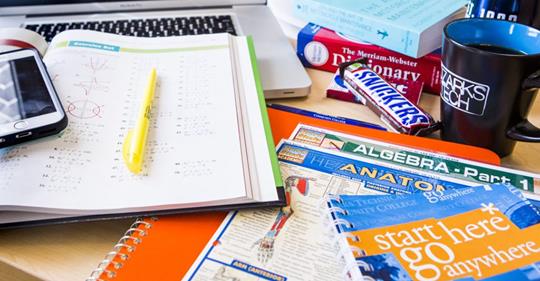 Here's some important items to take note of before changing your schedule:
Adding a class
When Adding a course or courses, you are placing a course(s) on your schedule and registering for the course(s). You are encouraged to add classes via myOTC through Student Planning; however, a Registration Form may be obtained online or through Student Services. We do have a video showing step by step instructions on how to add a class within in myOTC here.
Dropping a class
NOTE:  There may be consequences involved if you drop a class while receiving financial aid.  Please review this website, if you receive financial aid.
When dropping a course or courses, you are removing a course from your schedule but will remain in at least one course for the semester. Please refer to the chart below for information about dropping courses: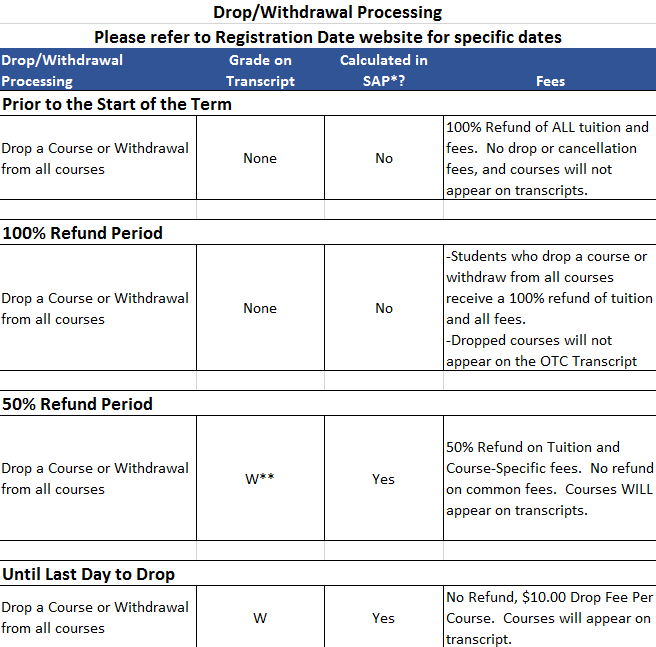 Other tuition and fees may apply as per OTC's refund policies.
You are encouraged to drop classes through myOTC in Student Planning; however, students may use the Registration Form and submit to Student Services. Failure to properly drop a course may result in the grade of 'F' on the student's permanent academic record. Failure to attend a class does not constitute a drop.  Students cannot drop all classes online in myOTC.  When you drop all courses for a semester, it is considered a withdrawal.  When dropping classes please review the refund policies.
Please complete a registration form to make a change to your schedule.
Withdrawing from all of your classes
If you wish to withdraw from OTC, please go to our page Withdraw from Classes for more information.
Financial aid recipients who are on Financial Aid Probation and have filed an appeal, plan on filing an appeal or have an approved appeal should be aware that ANY change of schedule, including dropping classes, on or after the first day of classes will result in loss of financial aid in future semesters. 
Last reviewed: 11/06/2018