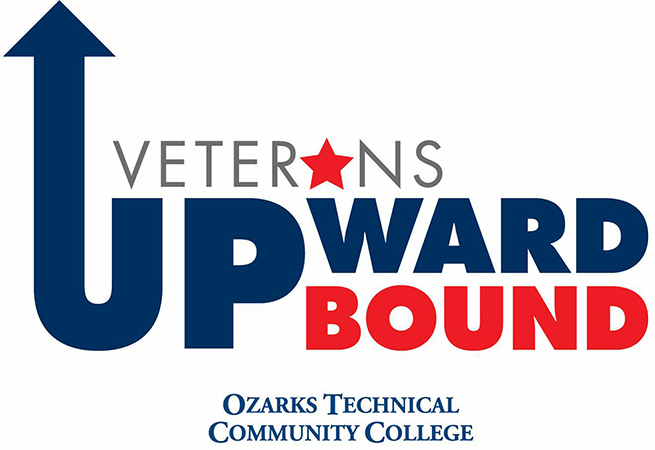 Welcome to Veterans Upward Bound at OTC
The Veterans Upward Bound (VUB) program is designed to assist veterans in all aspects of the college admissions process and their academic success. All services provided by VUB are free for participants, funded by a federal grant through the Department of Education. VUB participants have access to a full staff, knowledgeable and able to provide immediate assistance with admissions, financial aid, academics, and connections to other needed services. We serve veterans meeting eligibility requirements and work closely with other schools to ensure a veteran's academic success, anywhere they choose to go.
Can't make a workshop? See a topic that isn't covered?
Contact us and we will get the information you need!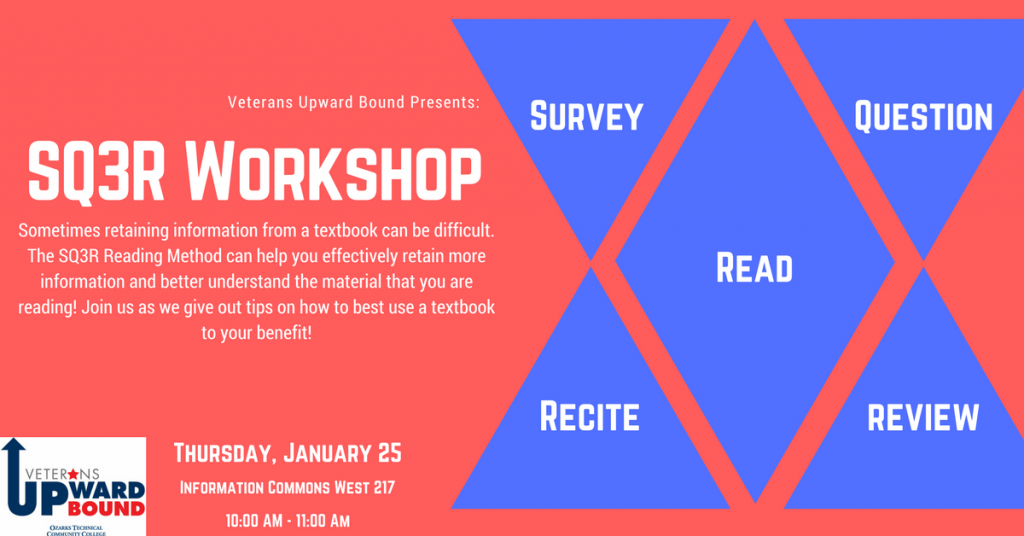 SQR3 Workshop
Thursday, January 25
10-11am
Information Commons Room, 217
Information overload? Want to make the best use of your time? Learn how to read a textbook with the SQR3 method. We will explore this method step by step and you can practice your skills!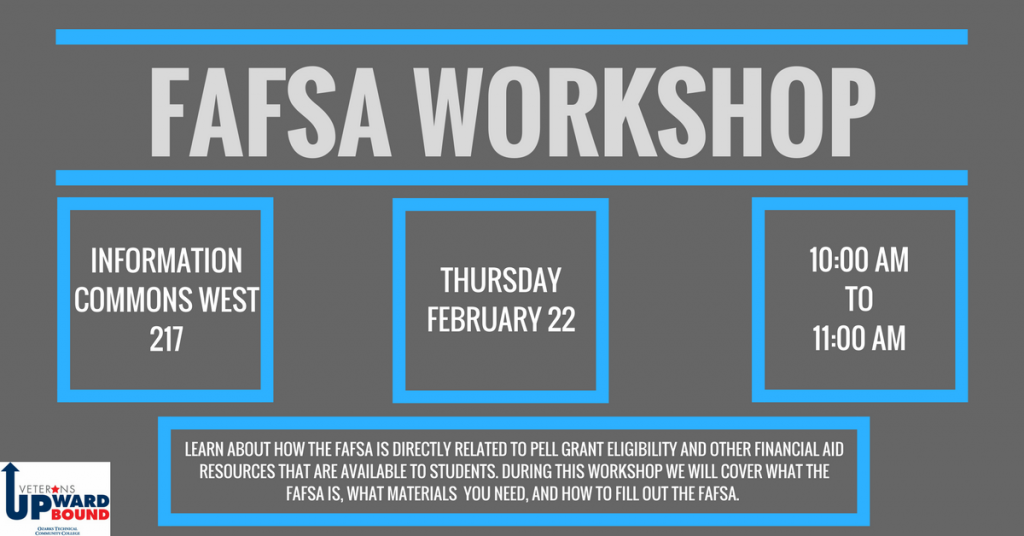 FAFSA Workshop
Thursday, Febuary 22
10-11am
Information Commown West, Room 217
Learn about the form that unlocks financial aid for you, every year you are in college! We will discuss why you need the FAFSA and how to complete it properly.