Report a Concern
OTC is committed to providing an environment that promotes personal integrity, civility and mutual respect in an environment free from discrimination based on sex.
Reporting Harassment, Discrimination (including sexual misconduct), and Retaliation 
The Title IX office provides a reporting mechanism for sexual misconduct, harassment or discrimination below. While this form does allow the anonymous reporting of incidents, college employees may not file an anonymous report of sexual misconduct when they receive a report of such conduct or witness such conduct. (Note:  For pregnant students and new parents, please use the form located here.)
Reporting a Student Conduct or Student Care Concern via OTC Cares
OTC Cares provides a reporting mechanism for other behavioral concerns. As with the Title IX report, this form also allows for anonymous reporting. However, if you experience, witness or are otherwise impacted by sexual misconduct, please use the Title IX report form above.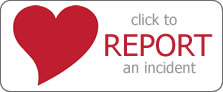 [vcex_spacing]