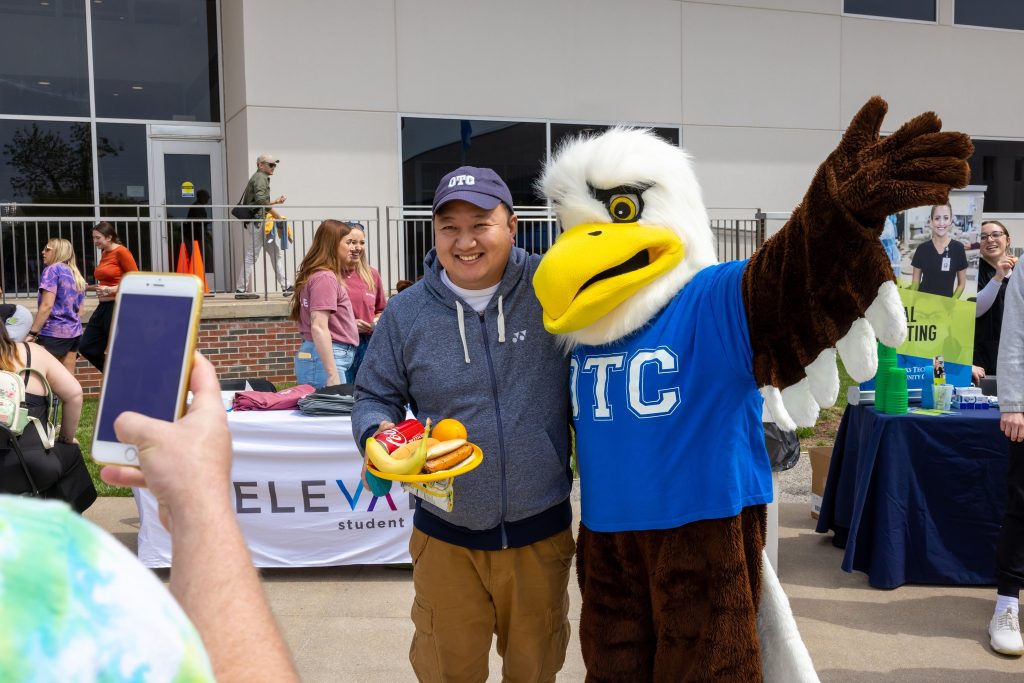 Sept. 19, 2023, 11:00 am- 2:00 pm
Sept. 19, 2023, 11:00 am- 1:00 pm
Sept. 20, 2023, 11:00 am- 2:00 pm
Sept. 21, 2023, 9:30 am- 12:30 pm
Sept. 21, 2023, 11:00 am- 2:00 pm
Sept. 22, 2023, 10:00 am- 1:00 pm
The picnic is OTC's semi-annual celebration for our students.  We encourage you to attend the picnic to connect with your school and have fun.  Whether you want to hang out for a while or drop in, there will surely be something to strike your fancy!
Here's what you might see at the Springfield campus:
Games
Prizes
Free food
Local business vendors
Inflatables
The best dance party on campus
Your friends
Academic department booths
Campus club participation
If you attend an OTC location other than Springfield, find out how your spot puts its own unique spin on this fun and entertaining event.  We've got something for everyone.  What more could you want?
We hope to see you there!
Are you interested in being a picnic vendor?
Vendor registration for the OTC Student Picnic has begun!  If you are interested in representing your organization or club with a booth at the Springfield campus, please take a moment to fill out the free ONLINE REGISTRATION FORM.
To register for the OTC Student Picnic at the Richwood Valley campus, please fill out the HERE form for that location.
Vendors interested in attending other OTC Student Picnic locations, please get in touch with the following:
If you have additional questions, please contact Sarah Bargo by e-mail at bargos@otc.edu.