Veterans Upward Bound Annual Banquet
OTC invites all VUB Participants to attend the 2018 Veterans Upward Bound Banquet on Thursday, August 9th at 6pm in Lincoln Hall, room 211.
This banquet seeks to honor our participants, their accomplishments, and their next steps in higher education.
The banquet will serve dinner and participants may bring guests. However, we do ask that participants RSVP. Appropriate dress for the evening is business casual.
Please contact us at VUB@otc.edu or 417-447-7840 to make reservations.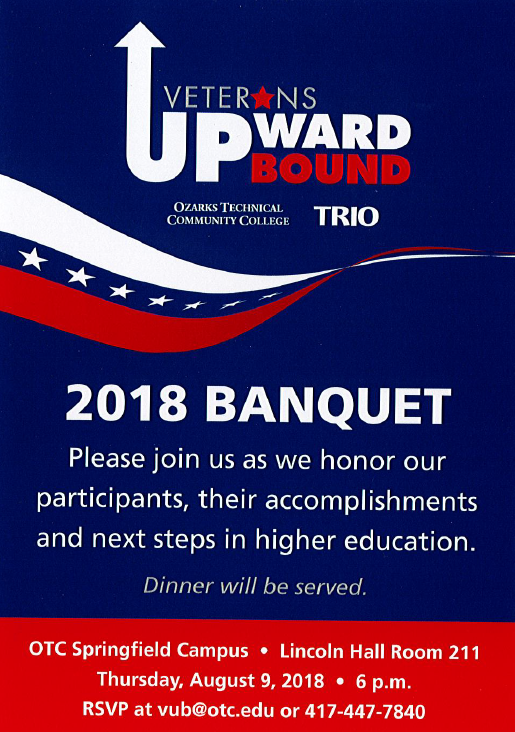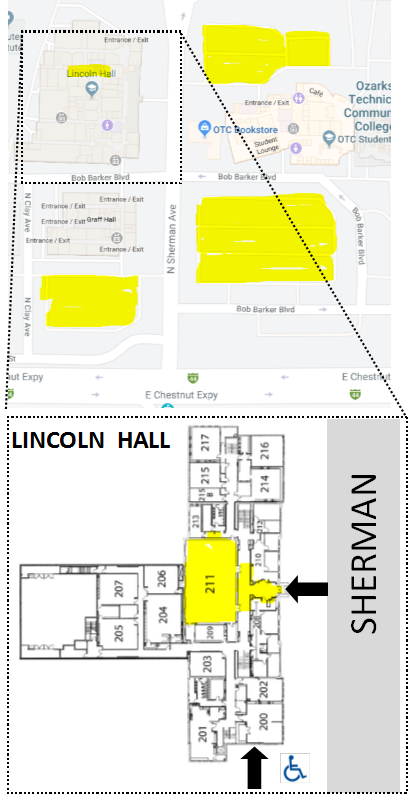 Directions to the Banquet
OTC will hold the banquet in room 211 of Lincoln Hall. The location of Lincoln Hall is on the west side of campus on the west side of N. Sherman Avenue across from the OTC Bookstore and Information Commons West.
Participants can freely park in any lot near Lincoln Hall. OTC does not require permits. Do not park in any reserved spaces. Available lots are highlighted on the provided campus map.
Participants will want to enter Lincoln Hall from the West side, then, go up the steps and into the front entrance. Room 211 is the large room across the foyer.
The location of an accessibility entrance is on the south side of Lincoln Hall. Upon entering, take the nearby elevator to the second floor to get to room 211.