There are many ways to connect with Veterans Upward Bound.  You can visit us in person, connect with us over Zoom, phone, email, social media or find us at one of many community events! You can also keep up with what VUB is doing by exploring our publications at the bottom of the this page.
Ozarks Technical Community College
Information Commons West, Room 217
1001 East Chestnut Expressway
Springfield, Missouri 65802
Office Hours:
Monday-Thursday   7:30am – 5:30pm
Friday   8am – 4:30pm
vub@otc.edu
Phone: (417) 447-7840
Fax: (417) 447-6925
Like us on Facebook for the latest updates!
facebook.com/VUBOTC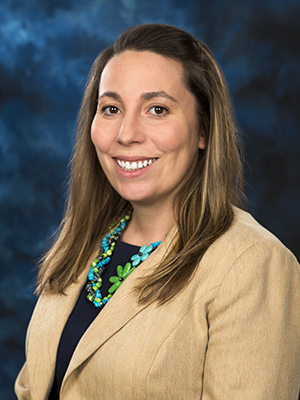 Michelle Ciesielski
VUB Program Director
(417) 447-7841
ciesielm@otc.edu
Book an Appointment with Me
Michelle is an alumni of Missouri State, receiving her masters in Student Affairs in Higher Education and her bachelor's in Religious Studies. She has worked with TRIO programs since 2013. She enjoys being outside whenever possible and loves backpacking, paddling, cycling, and gardening. Michelle is the director of Veterans Upward Bound and oversees all aspects of the VUB Program.
Favorite Quote: "Work hard. Be kind."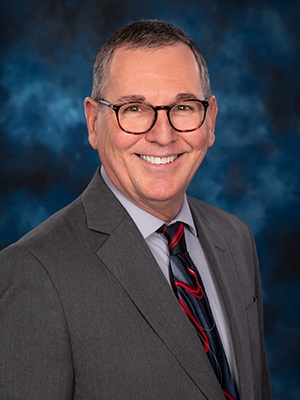 George Mayes
VUB Academic Coordinator
(417) 447-7843
mayesg@otc.edu
Book an Appointment with Me
George is a retired Army veteran who served in both Iraq and Afghanistan. He graduated from Drury University with a degree in Education and has taught students from 1st grade to adults. George is responsible for all academic instruction and tutoring efforts for the Veterans Upward Bound program.
Favorite Quote: "Discipline is your best friend. It will take care of you like nothing else can."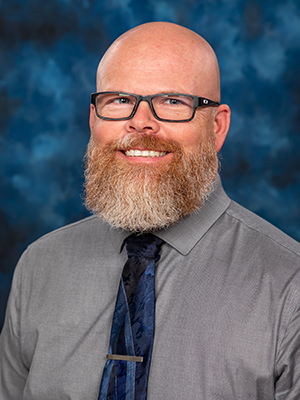 Joshua Boley
VUB Outreach Coordinator
(417) 447-7842
boleyj@otc.edu
Book an Appointment with Me
Joshua served in the United States Marine Corps Reserve. He earned his degree in Mass Communication from Missouri Southern State University and has worked in media and public relations for small businesses, corporations, and non-profits. Joshua works to promote the VUB program and vision to the community in person and online.
Favorite Quote: "On matters of style, swim with the current, on matters of principle, stand like a rock."
Linda Rhodes
Part-Time Tutor
(417) 447-7840
rhodesl@otc.edu
Linda is a former educator with many years of experience. She has a passion for helping others succeed and readily available to assist you with your college work! She is also in charge of our Math Refresher course to help you get ready for that coming math class. Let her help you succeed!
Favorite Quote: "Education is not the filling of a pail, but the lighting of a fire."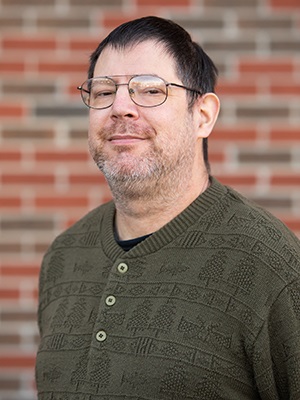 Ben Fiene
Part-time Math Tutor
(417) 447-7840
fieneb@otc.edu
Ben is a certified math teacher for the state of Missouri in grades 9 -12. He has over eight years of experience in tutoring children through adults in levels grade 5 through calculus. He is also a Navy veteran who served on board the USS Nimitz from 95 to 98.
Favorite Quote: "Try not to become a man of success, but rather a man of value."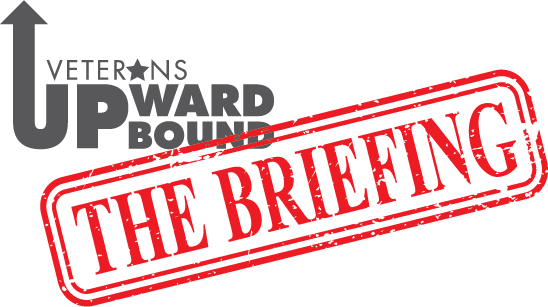 The Briefing is the quarterly newsletter from Veterans Upward Bound. For a paper copy or to get on the mail list, contact the Outreach Coordinator.
Veterans Voices Literary Magazine
Veterans Voices is a literary magazine dedicated to publishing veteran content. This was a collaboration between Veterans Upward Bound and the OTC Veteran and Military Services Office in 2019 with hard copies published and distributed.
This magazine is full of many topics and stages of life, from childhood memories, to enlistment days, to battle stories, to transition stories – a whole new kind of battle. It includes interests, hobbies, passions, and some of the things that inspire our veterans every day.
We hope that this magazine is a strong platform for our veterans' voices to be heard and inspires other veterans and military service members to share their own voices.
Content in this document depicts positive and negative experiences, including PTSD, suicidal ideation, or problems with transitions. If you need any resources or confidential crisis help, call 988 and press 1.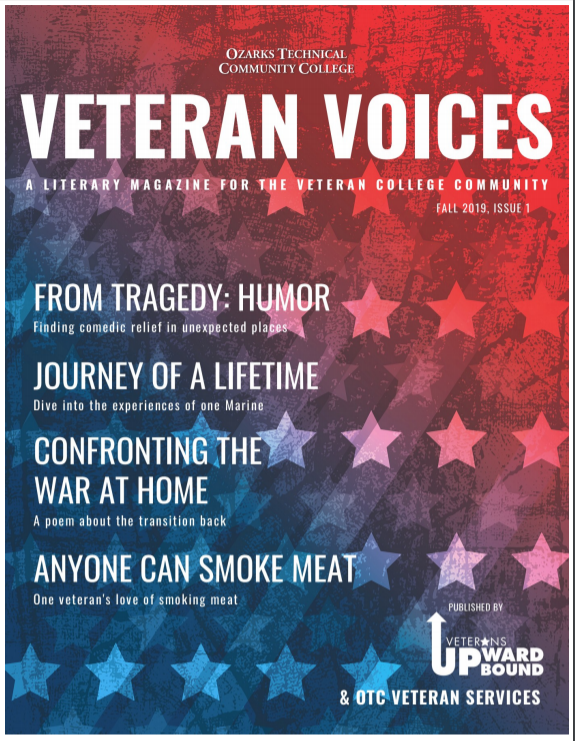 Interested in submitting content for the next publication? Veterans Voices accepts artwork, poetry, stories, songs, and photography. Contact the Academic Coordinator for more information.
Veteran Voices is designed to provide a voice to veterans about their experiences in and out of combat. This program will cover many topics such as higher education, community resources, and experiences related to the struggles veterans face in our society. Veteran Voices is supported by the VUB staff and participants.