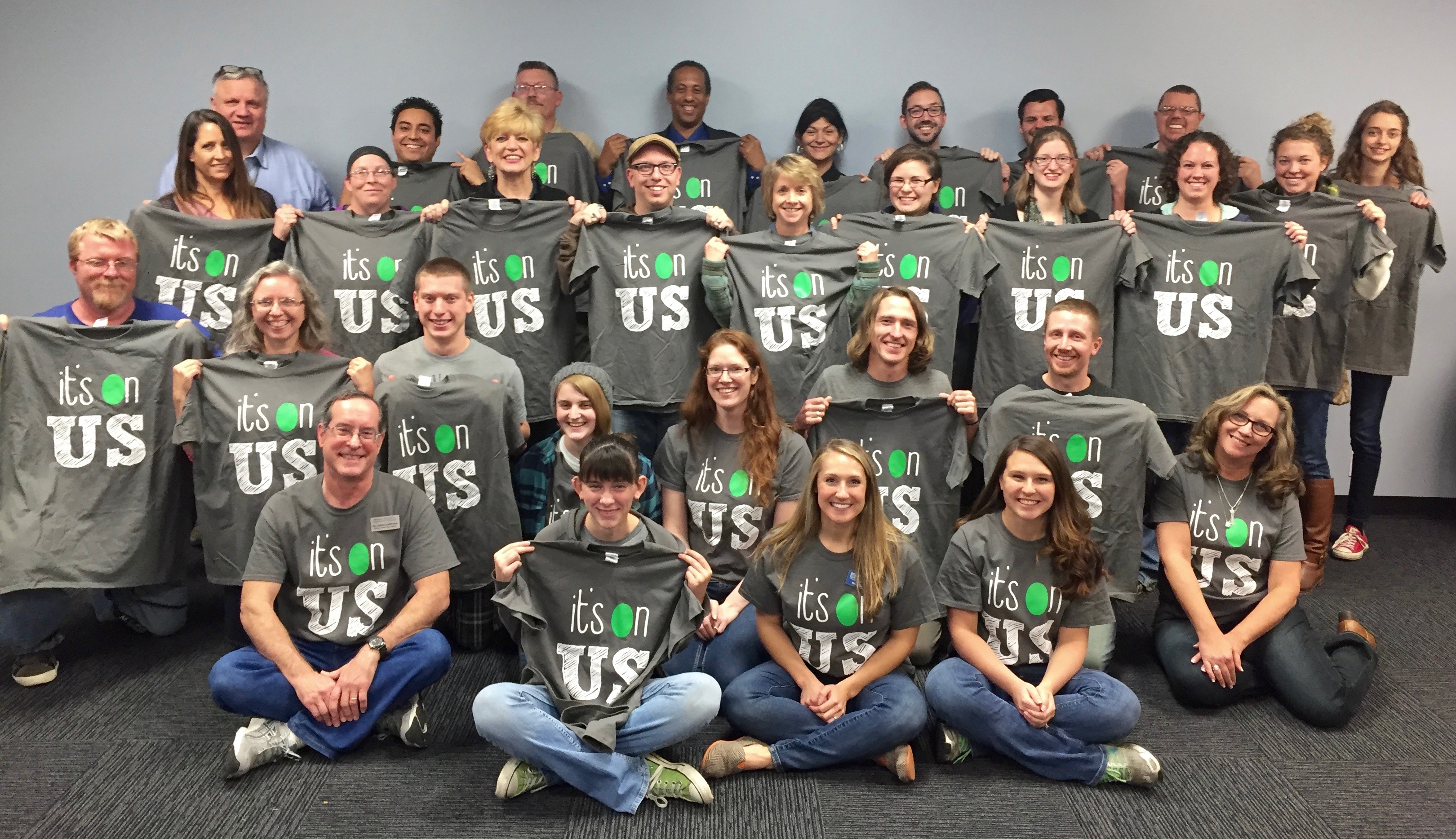 What is a Green Dot?
What is a Green Dot?
A green dot is any behavior, choice or action that promotes safety for everyone and communicates intolerance for sexual violence, dating/domestic violence and stalking.
A green dot is intervening in a high-risk situation. A green dot is looking out for your friends at school or at a party. A green dot is positively influencing your social circles. A green dot is getting your student organization trained on green dot initiatives.
A green dot is your individual choice at any given moment to make our campus safer.
To see a short presentation that further explains Green Dot, please click here.
How can I get involved?
How can I get involved?
Take our Bystander Intervention Certification course with your friends. Our 6-hour training sessions will help you learn how to respond safely as a bystander to prevent imminent or potential acts of sexual or interpersonal violence on campus.
Bystander Intervention Certification training is an important part of Green Dot awareness efforts at OTC. Plus, involvement has its benefits. As more and more members of business and industry become aware of the importance of violence prevention, your certification in the nationally recognized Green Dot program will look great on your resume!
In the meantime:
Check out our online calendar and participate in Green Dot activities on campus.
Follow the Green Dot movement on Twitter at @DJEGreenDot.
Participate in Green Dot conversations on social media with the hashtag #GreenDot365
Learn more about Green Dot on the national stage at livethegreendot.com.
Training Dates:
Professional Development:
For Fall 2018:
August 30, 3:00 – 4:30
September 10, 9:00-10:30
October 10, 3:00-4:30
October 25, 9:00-10:30
November 16, 9:00-10:30
December 4, 3:00-4:30
*Sign up for training here.