Get Involved with Project HEAL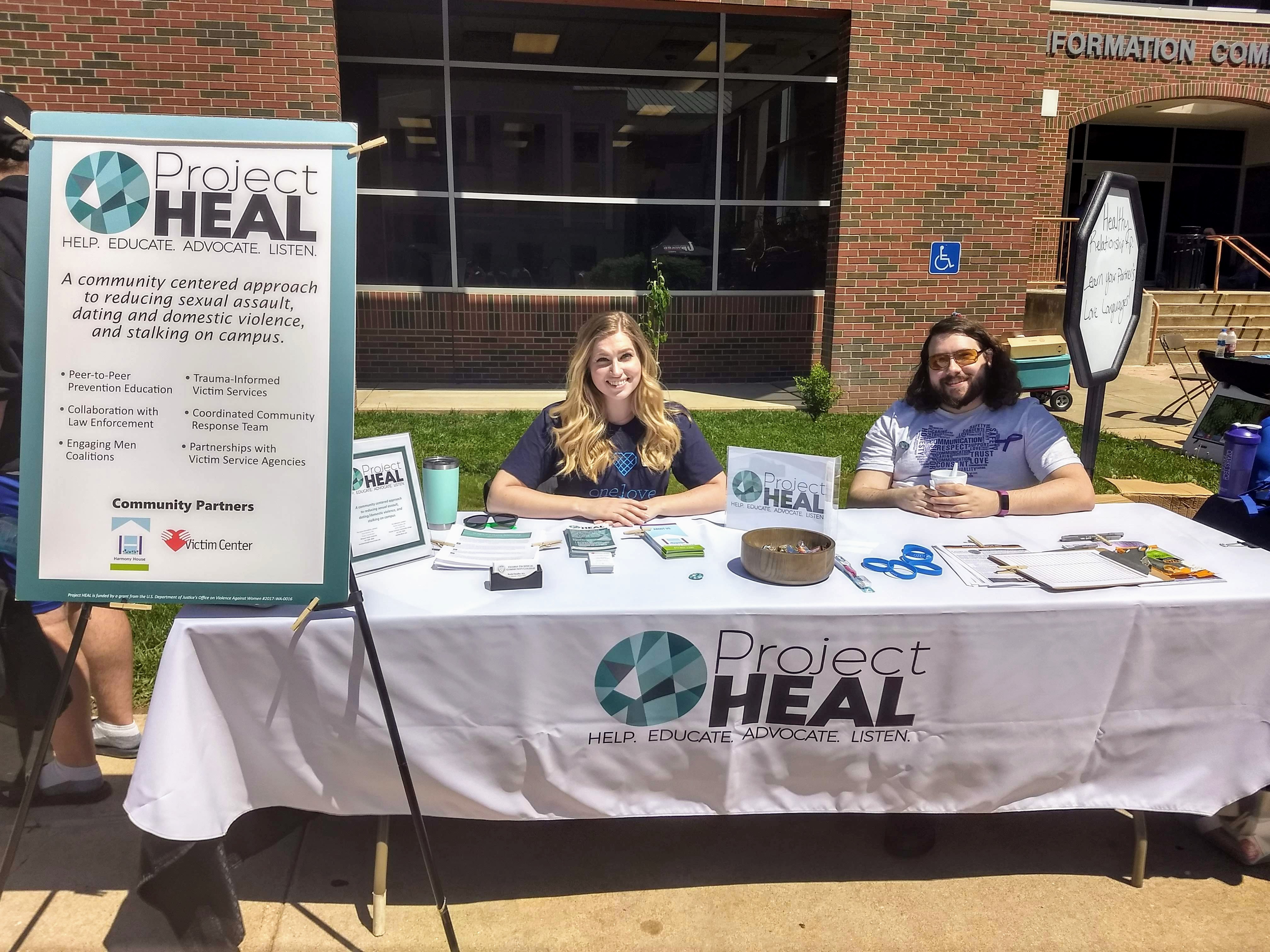 Engaging Men Subcommittee
At Ozarks Technical Community College (OTC) our Engaging Men members are very aware of two significant issues impacting the men on our campus, the first being the fact that men can also be victims of sexual and interpersonal violence, and second, that the effects of toxic masculinity can have a very negative impact on how we as men live our lives.
Stressing the importance of these two factors, the membership of Engaging Men at OTC support the following as our mission: (1) Improve the response protocol and provide support for male-identified survivors of sexual and interpersonal violence; (2) propose activities intended to help our campus male population develop empathy and emotional intelligence; (3) suggest processes that offer campus men a positive, strength-based approach to prevention of gender-based violence; (4) support gender equity; and (5) enhance awareness of the unhealthy aspects of masculinity that may be harmful to the self and others.
Take our Bystander Intervention Certification course with your friends. Our 6-hour training sessions will help you learn how to respond safely as a bystander to prevent imminent or potential acts of sexual or interpersonal violence on campus.
Bystander Intervention Certification training is an important part of Green Dot awareness efforts at OTC. Plus, involvement has its benefits. As more and more members of business and industry become aware of the importance of violence prevention, your certification in the nationally recognized Green Dot program will look great on your resume!
Not Anymore
Sexual and interpersonal violence is an important topic that affects the campus community, your classmates, and possibly your loved ones. This is an opportunity to learn more about the topic of sexual and interpersonal violence, and how we can work together to create a safer environment.
Not Anymore training is more than how to conduct oneself, but an opportunity to gather tools on how to help protect our friends, loved ones, and the community against becoming victims. This is a growing concern and this training is a step in arming our students to stand up for each other.
Project HEAL Prevention Presentations
Prevention oriented presentations on topics related to interpersonal and dating violence, sexual assault, and stalking are available to students, faculty, and staff through Project HEAL. Presentations from Harmony House and The Victim Center can also be requested through Project HEAL. For more information or to schedule a presentation, please contact Rachel Swadley through email at swadleyr@otc.edu or phone 417-447-7859.
Coordinated Community Response Team
Please contact Kunti Bentley by email at KuntiBentley@MissouriState.edu if you would like to join the Coordinated Community Response Team (CCRT), one of our subcommittees, or for any additional information regarding the CCRT.
Prevention subcommittee
Marketing subcommittee
Law enforcement subcommittee
Underrepresented students subcommittee
Upcoming Events:
Upcoming Project HEAL events will be posted here as they are added to OTC's Calendar of Events.
Engaging Men Student Organization Meeting, September 10th, 3:30 – 4:30 pm, Brooks Conference Room
Green Dot Corn Hole Tournament, October 4th, 11:00 am – 1:00 pm, OTC Plaza
Green Dot Bystander Intervention Training, November 8th, 9:00 am – 2:30 pm, ICW 108 B and C