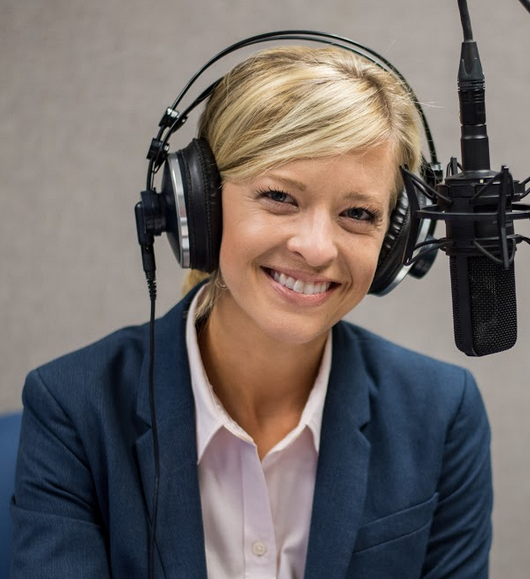 As News Director, Jennifer oversees news gathering and production for KSMU-Ozarks Public Radio; in her role as Content Coordinator, she makes sure all programs on KSMU, including those produced locally, nationally, and internationally, flow seamlessly over the air.  She trains the student reporters and announcers and hosts the monthly program Engaging the Community.
Jennifer hails from West Plains, Missouri, and graduated from the University of Missouri School of Journalism. Her Master's Degree from Missouri State University blends Middle Eastern politics and journalism. She lived in the Persian Gulf for five years and studied at the American University in Cairo. She spent five years as a freelance journalist in the Persian Gulf, reporting for NPR and field producing for CNN International's program "Inside the Middle East." During that time, she also worked as a features reporter for the Middle East's largest daily newspaper, The Gulf News, reporting on the humanitarian effects of the War in Iraq, and corresponded from the Hajj pilgrimage in Mecca.  She speaks Gulf and Egyptian Arabic.
She has received the Excellence in Legal Journalism Award from The Missouri Bar, a national Edward R. Murrow Award for coverage of the Joplin tornado, and the 2013 Honorable Mention for the Toner Prize for Excellence in Political Reporting.
She's the author of "Covering Elections for Smaller Newsrooms: A Template," and is always eager to hear story ideas or feedback from community members and listeners.