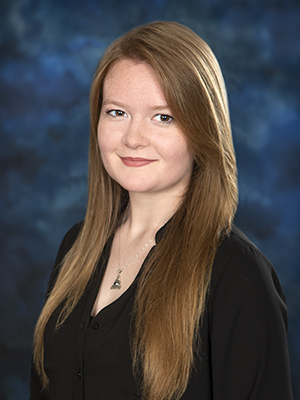 Mackenzie Steelman-Wilson
Admissions Representative
Mackenzie's Quote:
"Feel the fear and do it anyway." – Susan Jeffers
As an Admissions Representative, previous Ambassador and OTC graduate, I know that college can be intimidating. My goal is to help students bridge the gap from fearful anticipation to success and confidence in starting their OTC journey. Please don't hesitate to reach out to me – it is my pleasure to help you!
CONTACT INFORMATION
Phone: 417-447-2621
Email: steelmam@otc.edu
Office:  Information Commons West – 109
PROFESSIONAL EXPERIENCE
Admissions Representative – 2019-Present
Student Ambassador – 2015-2016
OTC Graduate