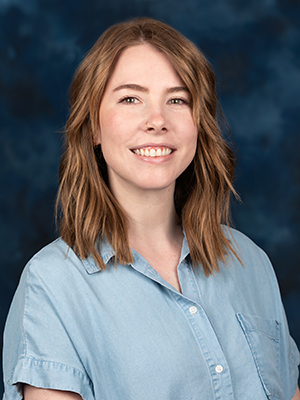 Karasyn Wilson
Academic Advisor
Karasyn's Quote:
As a proud OTC alum, I love working with new OTC students! Starting college can be overwhelming. You might feel like you're entering a new world. And, in a way, you are! The world of higher education has a unique language and culture filled with jargon, acronyms, and customs that might be brand new to you, and that's ok! I'm here to help you clear a path and become confident in your new journey as an OTC student. Let's get started!
CONTACT INFORMATION
Phone: 417-447-6969
Email:   wilsokar@otc.edu
Office:  Information Common West – 219R
PROFESSIONAL EXPERIENCE
Part-time Proctor in Testing Services, OTC: 2010 – 2018 (not sure this is relevant
Graduate Assistant for Student Development and Public Affairs, Missouri State University: 2016-2018
Academic Advisor, OTC: 2019 – Present
Abby's Quote:
Accessible higher education for EVERYONE is a personal passion of mine.  Navigating through the process of attending college as a first-generation, Latinx student was not easy. I was very fortunate to have many people guide me throughout my time at a Dallas Community College and also when I transferred to a four-year university. I am excited to help other students succeed and accomplish any goals they set themselves too! Tambien hablo Español y estoy dispuesta a ayudar y responder cualquier pregunta de padres o estudiantes.
CONTACT INFORMATION
PROFESSIONAL EXPERIENCE
2013-2014: Assisted with Agricultural Initiatives in Turkey
2016 – 2019:  Worked in the non-profit world working with International Students through conversational classes
2019 – 2021: Storefront Manager for Askinosie Chocolate
2021 – Present: Student Services Representative at OTC